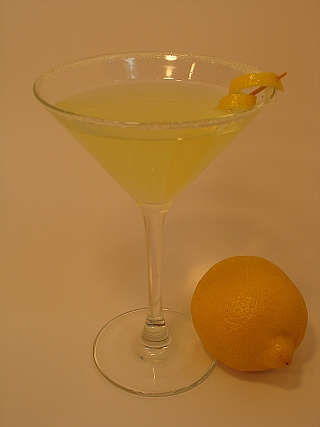 2 oz Citrus Vodka

1/2 oz Triple Sec

3/4 oz Sour Mix

Lemon Wedge

Sugar for Rim

For Sugar Rim - Place sugar onto a plate.  Rub the lemon wedge around the rim of the martini glass, then dip the top of the glass into the sugar.

To Prepare the Drink - Pour liquids into a shaker filled with ice. Squeeze juice of the lemon wedge into shaker.  Shake and strain into a chilled martini glass.

Add a lemon twist for garnish.