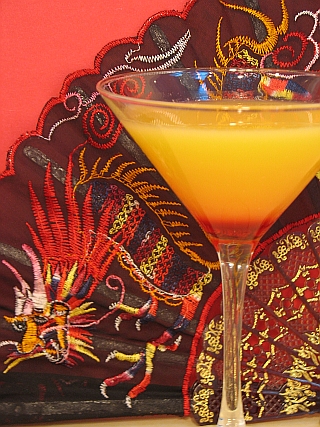 Inspired by the flavors of China, and designed with their most symbolic colors, savor this delight created by The  Martini Mistress especially for you...

1 oz Absolut Mandarin Vodka

1 oz Canton Ginger Liqueur

1 1/2 oz Orange Juice

1/4 oz Grenadine

To prepare, pour the vodka, ginger liqueur and oj into a shaker filled with ice and shake.  Place grenadine in the bottom of a chilled martini glass.  Strain and pour shaker mixture over the back of a spoon into the martini glass, carefully layering it on top of the grenadine.